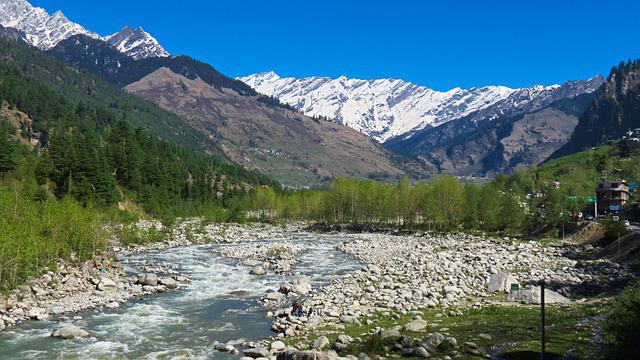 Shimla, Kullu and Manali are most sought after places of Himachal Pradesh in India. Travel and tourism in these Himalayan hill stations provide a delightful and memorable experience. Shimla is the capital of Himachal Pradesh and beautiful hill stations of northern India. Kullu and Manali are two other important hill stations of northern India.
Surrounded by seven hills Shimla is considered as the Queen of Hills. The seven hills are Summer hill, Prospect hill, Observatory hill, Jakhoo hill, Iverarm hill, Bantony hill, and Elysium hill. Seven hills of Shimla offer a variety of activities to be enjoyed and several attractions to be visited. The gorgeous town of Shimla was the summer capital of India before independence.
There are lots of attractions and fascinating places that can be explored on Shimla tours in Himachal Pradesh.
Jakhoo Temple situated on the Jakhoo hill is one of the most important attractions of the city. The temple is dedicated to Lord Hanuman. It offers panoramic view of the city. The temple is best seen in the soft morning sunlight. Scandal Point, Kurfi Zoo, the Mall, the Ridge, Kamna Devi Temple at Prospect Hill, Tara Devi Temple, Lakkar Bazaar, Vice Regal Lodge at Observatory hill, Christ Church, etc are the must visit attractions of Shimla tour in Himachal Pradesh, India. You too should not forget to visit these attractions on your visit to Shimla city.
Manali - popularly described as the Switzerland of India - is very popular among tourists from all over the world. This magnetic city has several reasons to deserve the attention of tourists. Manali tour will introduce these reasons. And you will agree with them, it is sure. It is the scenic beauty of its landscapes and delightful climate of the region that makes Manali very popular among honeymooners and newly wedded couples from all around the world. It is an ideal destination for honeymooners and offers a variety of options to enjoy honeymoon holidays.
There are several Manali tour packages available in the market made available by various travel agent and tour operators. You can choose a right Manali tour package and start your tours and travell in Manali - the Switzerland of India.